"Erotic Allure Volume II" Marko Stout Exhibition
When:
Thu., May 9, 2019 at 6:00 pm - 9:00 pm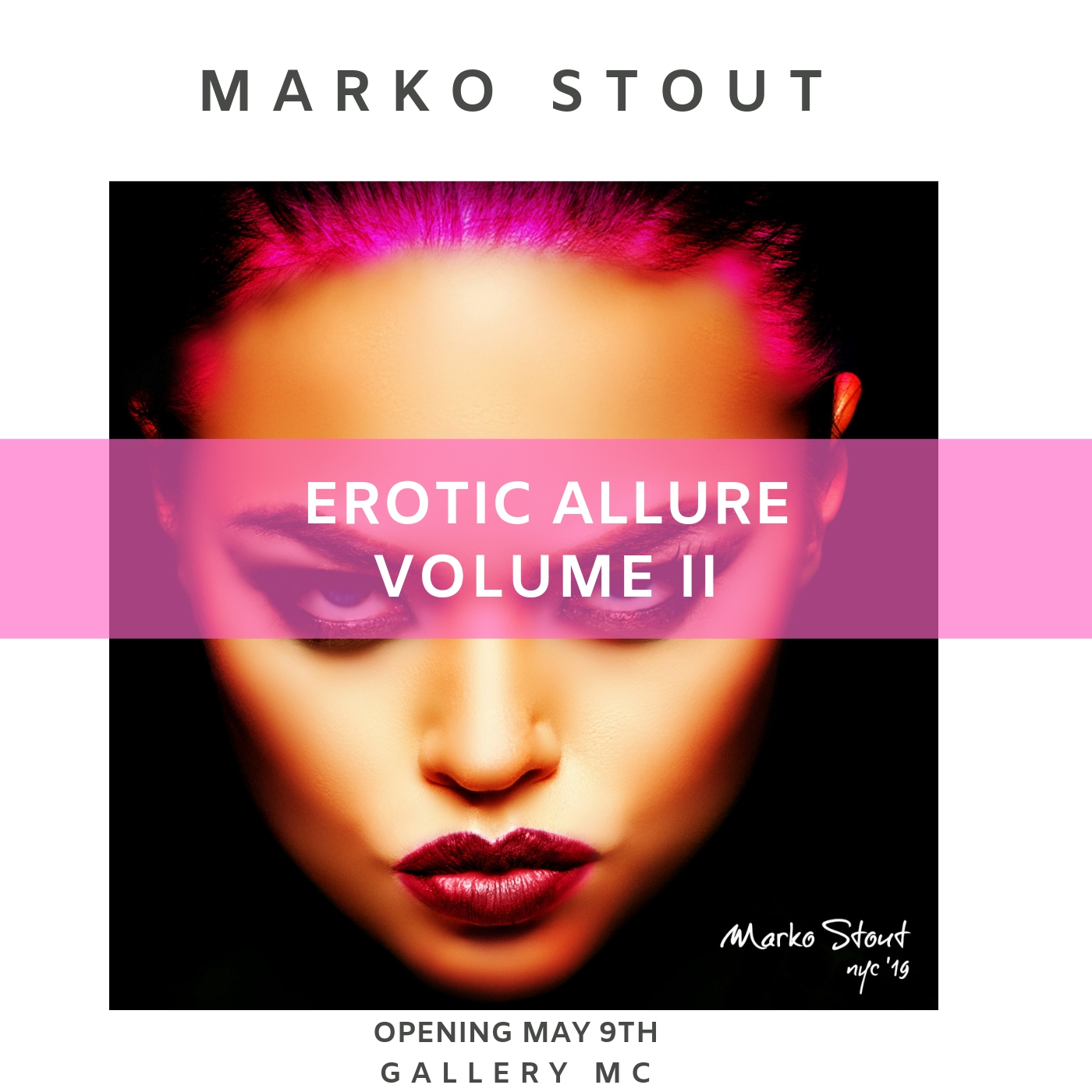 May 9, 2019 (Thursday Night): Opening Night VIP Party!! Meet NYC's coolest artist, his models, celebrities, collectors, dealers and other cool art fans! VIP red carpet runway pics, DJ, wine and more!!
Currently, no artist is riding the wave of popularity like Mark Stout. The New York-based artist and fashion icon has not only had his art bought in hordes, but he has also stamped his name among celebrities with several high profile names buying his art and lauding him for his unique style.
In 2018 the artist saw Hollywood and reality TV celebrities notice his works. The year also was sold out shows New York's famed Caelum Gallery, Emmanual Fremin Gallery, Gallery MC and SoHo Artifact, which curated solo exhibitions where large numbers of art dealers, international collectors, fans and celebrities came in by the droves to meet the artist and bag some of his latest art. Some of the celebrities who have taken a liking to Marko Stout's work include Caitlyn Jenner (Keeping up with the Kardashians), Kevin O Leary (Shark Tank) Kaya Jones (The Pussycat Dolls), Cara Mund (Miss America 2018), Lance Bass (NYSNC), Todrick Hall (American Idol) among other celebrities.
New York City icon Marko Stout is renowned for his cutting-edge, aspirational industrial pop style that's accessible and cool- a signature aesthetic that combines the downtown New York City DNA with a modern, rock-chic edge! Marko Stout is the pop artist knows how to make the heads turn! Every time he comes up with some extraordinary art pieces that blow away people's mind!!
Buy tickets/get more info now