Gender Studies Panel: Priya's Shakti and Gender-Based Violence
When:
Wed., Oct. 5, 2016 at 4:00 pm - 6:00 pm
Where:
The New School
66 W. 12th St.
212-229-5108
Price:
Free
Buy tickets/get more info now
See other events in these categories: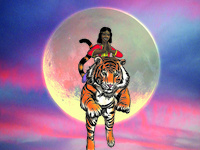 The
Gender Studies Program
at The New School presents a panel discussion about gender-based violence and responses to it, featuring Priya's Shakti, a multimedia "augmented reality" project that integrates a print comic with digital animation to feature real-life stories and voices of Indian women who have survived sexual assault and faced the ensuing trauma and social stigma.
The panel will feature Ram Devineni, co-producer and writer of Priya's Shakti, among others working on issues as artists and activists.
Sponsored by the Gender Studies program at The New School.
Wollman Hall, Eugene Lang College
65 West 11th Street Room B500, New York, NY 10003
Buy tickets/get more info now