Martin J. Blaser, M.D.: How a Perturbed Microbiome Fuels Modern Epidemics
When:
Fri., Dec. 4, 2020 at 3:00 pm - 4:00 pm
Where:
Graduate Center, CUNY
365 Fifth Ave.
212-817-7000
Price:
Free
Buy tickets/get more info now
See other events in these categories:
This event is organized by The Graduate Center's Lifelong Peer Learning Program [email protected] Committee and open to the public.
Join us for [email protected] with Martin J. Blaser, M.D.: How a perturbed microbiome fuels modern epidemics. Dr. Blaser's talk will concentrate on his groundbreaking work: the relationship of the human microbiome with health and diseases including asthma, obesity, diabetes, and cancer.
In 2015, Martin J. Blaser was included in the Time Magazine list of the 100 most influential people in the world.
Dr. Blaser holds the Henry Rutgers Chair of the Human Microbiome at Rutgers University, and serves as the Director of the Center for Advanced Biotechnology and Medicine. He is the Chair of the Presidential Advisory Council for Combatting Antibiotic Resistant Bacteria (PACCARB).
For more than 20 years, Dr. Blaser has been actively studying the human microbiome, the bacteria that live inside the human body, which is the subject of his book, Missing Microbes, How the over-use of antibiotics is fueling our modern plagues, now published in 20 languages.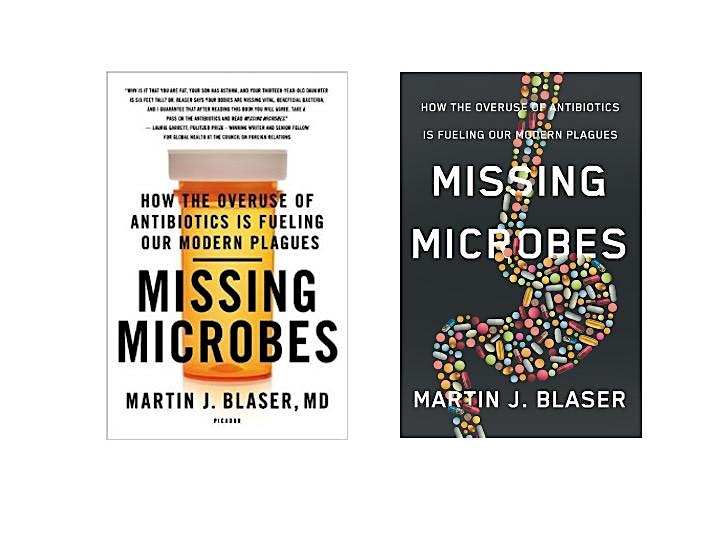 Buy tickets/get more info now