Talk: The Great Cuban American Songbook
When:
Wed., Apr. 25, 2018 at 6:00 pm
Where:
New York City Center
131 W. 55th St.
212-581-1212
Price:
$15
Buy tickets/get more info now
See other events in these categories: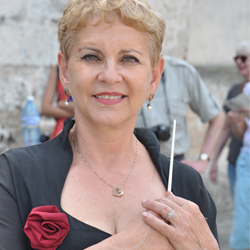 In addition to the dance and music performances on the mainstage, the ¡Adelante, Cuba! Festival features a series of intimate talks and master classes from some of its artists and special guests—offering an up-close look at the work of the inspiring Cuban and Latino dance artists, musicians, and performers of our time. 
The history of Cuban American musical collaborations is explored with special guests Arturo O'Farrill and Zenaida Romeu, music director of Camerata Romeu.
Buy tickets/get more info now