Versus: Brains vs. Brawn
When:
Sat., Feb. 8, 2020 at 9:30 pm - 11:00 pm
Where:
Caveat
21 Clinton St.
212-228-2100
Price:
$15 adv / $20 door 
Buy tickets/get more info now
See other events in these categories:
Your hosts Meg Pierson, Zak Martellucci, and Dustin Growick lead a rotating cast of special guest experts in a battle royale of serious—and not so serious—topics. Who will come out on top? Dinosaurs or mammals? Biology or physics? Space or oceans? Chock-full of trivia, games, and prizes, the show will conclude with the answer to an age-old question. The winner is up to you, as audience endorsements and YOUR vote will ultimately determine which team is crowned champion of VERSUS.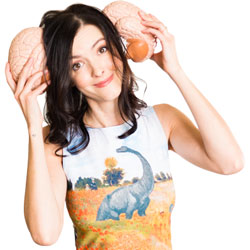 REPPING BRAINS: Vanessa Hill – Vanessa is an award-winning science educator, host and STEM advocate. She began her career in the classroom, working for Australia's national science agency to teach underserved communities in remote parts of Australia. After spending six years with the federal government, Vanessa turned to YouTube to fill a gap in the science curriculum: communicating the incredible world of brain science. Vanessa holds a Bachelor of Science (Psychology) from the University of New South Wales and a Masters of Science Communication from Australian National University.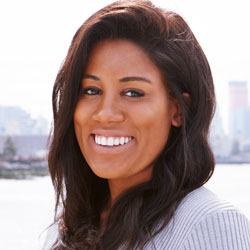 REPPING BRAWN: Tiffany Kelly – Tiffany is a sports entrepreneur, data scientist, public speaker, and philanthropist. She is currently the Founder & CEO of Curastory, the first online marketplace connecting individual-driven media to content buyers, and is the former Co-Founder of Break the Love, a sports mobile app making it more accessible to be matched with players of your skill through pickup, recreational games. Before making her leap into the world of startups, she joined ESPN Stats & Information Group as a Sports Analytics Associate, where she created ESPN's College Football Fan Happiness Index. She was the first African-American analyst to join the team. Throughout her career and tenure with the leading sports multimedia company, she became an advocate for harmonizing sports, creativity, human traits, and data science.
Doors 9:00pm / Show 9:30pm
Buy tickets/get more info now