Go Behind The Experience at the Museum of the City of New York
The world's smallest art masterpiece. The famous art you're probably carrying in your wallet. New York City's unique resilience. The Behind The Experience video series discovers these and more little-known city secrets hidden inside the Museum of the City of New York.
City Guide's Lea Whitener sat down with Whitney Donhauser, the Director and President of the Museum of the City of New York, to learn more.
​
CG: Tell us about the museum.
WD: The Museum of the City of New York fosters an understanding about the distinctive nature of urban life in the world's most influential metropolis. We're the only museum dedicated to New York City's history.
We have things going back to the indigenous Lenape tribe that was here first, so you can see things from that time period as well as going through colonial times, through the 19th century and 20th century, and we also talk about issues that the city will be facing in the future.
There's something for every time period. If you're a fan of New York City history, you can go back to the colonial times, the Gilded Age, or the 1970s if you like.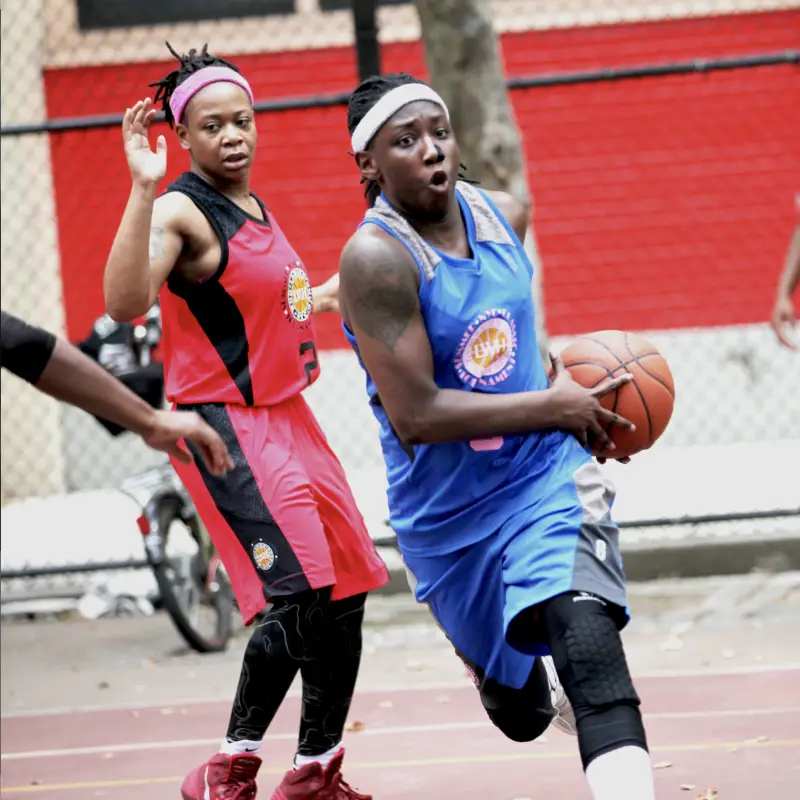 ​
Christine "Dice" Pinnock (left) and Denisha "Quiet Storm" Davis, Ladies Who Hoop Classic Summer Tournament, Sol Bloom Playground, 2017, photograph by Dershiuan Ivy Lin. Courtesy of the photographer.
CG: When we come visit, what will we see?
WD: We have an exhibition right now on City/Game: Basketball in New York which shows how basketball is a uniquely urban game. And we've got photographs, memorabilia, videos, music, and objects, many of which have never been shown before. And it really celebrates the rich history of how basketball has been played in New York City, from parks and playgrounds to just kids on the sidewalk picking up the most simplistic way of playing.
The New York game is very uniquely its own and how the fans react is its own experience. And we love capturing that in our exhibition because that's part of what makes the game so rich here in New York City.
CG: Do you have any insider tips?
WD: One of the best things to do when you first arrive at the Museum of the City of New York is, we have a fantastic documentary intro called Timescapes. We always recommend that you go first to go watch the documentary film and then go upstairs to our New York at Its Core and go through the three galleries. That can take a lot of time. If you are lucky enough to have more time then to see some of our special exhibitions. We have another exhibition on right now, Collecting New York's Stories, which is from Stuyvesant to Sid Vicious that highlights some amazing images, photographs, and objects in our collection.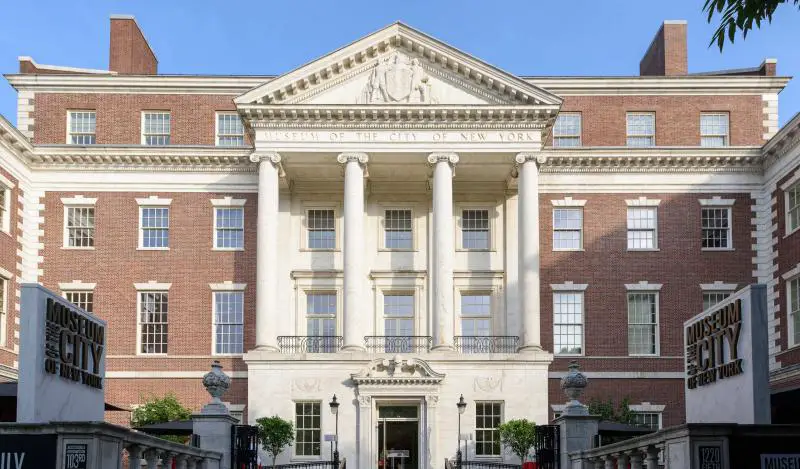 ​
MCNY exterior, Filip Wolak.
CG: The museum is in a really grand structure that may look familiar to people.
WD: We are in a beautiful building that has been the site for many TV and film shoots. Gossip Girl has been filmed here, Madame Secretary, Thirty Rock. It's fun for us to see the museum in so many different visual images.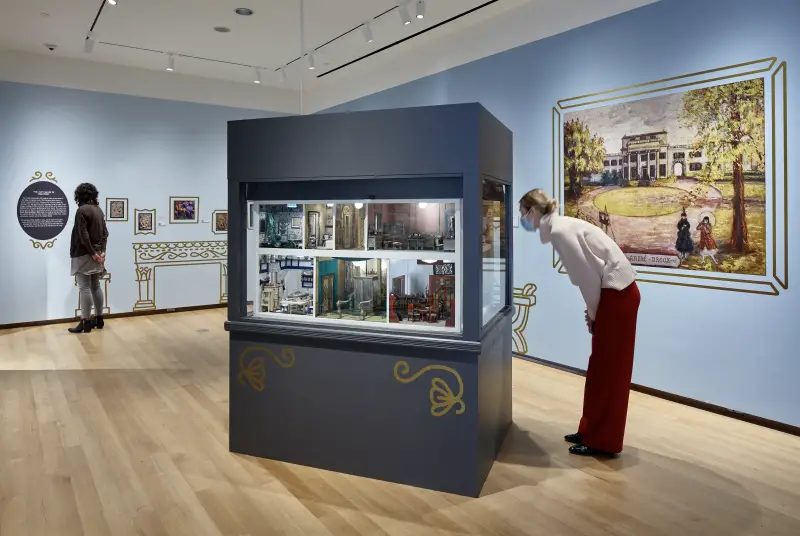 ​
Carrie Stettheimer (1869-1944). Stettheimer Dollhouse, Museum of the City of New York. Gift of Miss Ettie Stettheimer, 1945, 45.125.1. Photograph copyright the Museum of the City of New York, by Ali Elai of Camerarts, Inc.
CG: Inside The Stettheimer Dollhouse is one of New York City's smallest works of arts.
WD: The most notable artist who has an object in this dollhouse is Marcel Duchamp. So his very famous artwork called Nude Descending a Staircase, he made a tiny little miniature one for his friend Ettie to include in this dollhouse.
​
John Trumbull. [Alexander Hamilton.] c. 1804–08. Museum of the City of New York. 71.31.3.
CG: We also carry a part of the museum's collection in our wallets.
WD: We also have a beautiful painting of Alexander Hamilton, which is the inspiration for the $10 bill. It's a portrait by John Trumbull.
CG: I know you address the mask times, too, like in the ongoing exhibition New York Responds: The First Six Months.
WD: New York comes back. And in fact even during these periods of crisis, New York often comes back stronger and better, and this is great to see that New York has had a long history of this. And you can see it certainly in our exhibitions and really celebrate how New York comes back from its challenging times.
CG: Where is the museum located?
WD: We're on 103rd Street and Fifth Avenue, on Museum Mile. We are in a neighborhood that is East Harlem which has great diversity and a great energy level. And we're also across the street from Central Park Conservatory Garden, so it's a great destination to capture a really rich image of New York.
CG: When should we come?
WD: When one comes to visit the museum, you should certainly give yourself ample time to see what's on view here, but also to walk around East Harlem and to also look at Central Park. So I would recommend coming in the morning to give yourself a whole day to spend on the top of Museum Mile.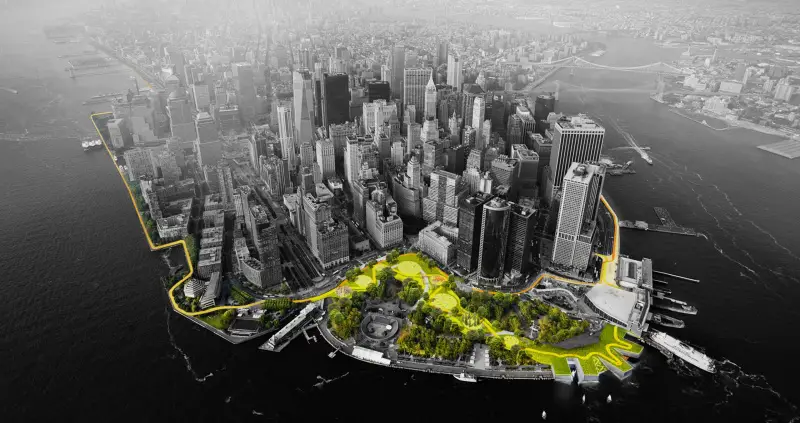 ​
New York at Its Core. Image courtesy of BIG Team/Rebuild by Design competition.
Find more Behind The Experience videos on City Guide's YouTube channel here.