Talk: What Is Afro-Latin Culture?
When:
Mon., Apr. 23, 2018 at 6:30 pm
Where:
New York City Center
131 W. 55th St.
212-581-1212
Price:
$15, includes live performances
Buy tickets/get more info now
See other events in these categories: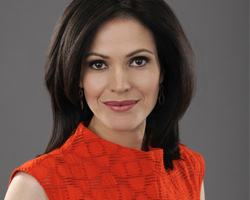 In addition to the dance and music performances on the mainstage, the ¡Adelante, Cuba! Festival features a series of intimate talks and master classes from some of its artists and special guests—offering an up-close look at the work of the inspiring Cuban and Latino dance artists, musicians, and performers of our time. 
Tanya Rivero, anchor of CBSN at CBS News, moderates a discussion with guests—including Arturo O'Farrill and Ayodele Casel—about what it means to be an Afro-Latin artist.
Buy tickets/get more info now