Service and Hope in a Coarsening Era: Girls Write Now
In times of fragmented community, groups like Girls Write Now are more important than ever.
By Chelsey Grasso
This New York City-based writing organization has been mentoring girls for nearly two decades, providing one-on-one guidance with professional women writers, helping them navigate the college admissions process, and offering monthly writing workshop series. Best-selling authors and public figures, including Chimamanda Ngozi Adichie, Gloria Steinem, Ngozi Adichie, Emma Straub, Roxanne Gay, and Lena Dunham, have all voiced their support for this extraordinary organization, and as Girls Write Now enters 2017, it seems its future is only getting brighter. From having a mentee's story published in The New York Times to doubling their mentee capacity in 2017, Girls Write Now is making waves not only in New York City, but across the country.
Published in the New York Times
One of Girls Write Now's mentees, Romaissaa Benzizoune, was published in the New York Times in August, 26, 2016 for her opinion piece, "At the Beach in my Burkini." Other Girls Write Now mentees have been published in Newsweek, Elle India, Huffington Post, and in the program's own award winning anthology.
Winner of the "Champion of Change" Award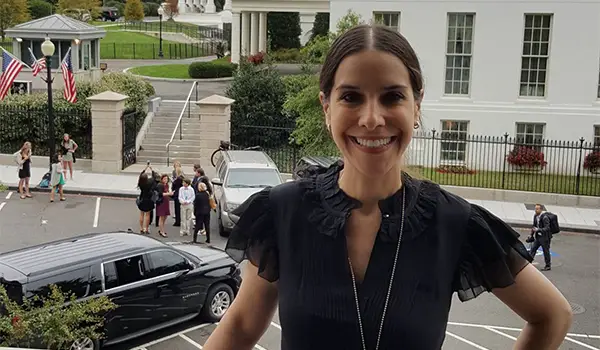 Maya Nussbaum, Girls Write Now's Founder and Executive Director was recognized for the "Champion of Change" Award by the White House. The award celebrates people who are bringing about change in their communities. Nussabaum snagged one of the awards in the area of Extracurricular Enrichment for Marginalized Girls. Having worked for the past 19 years to form and grow Girls Write Now, Nussabaum joined the ranks of some of America's most influential leaders of the decade.
Top-Notch Roster of Participating Authors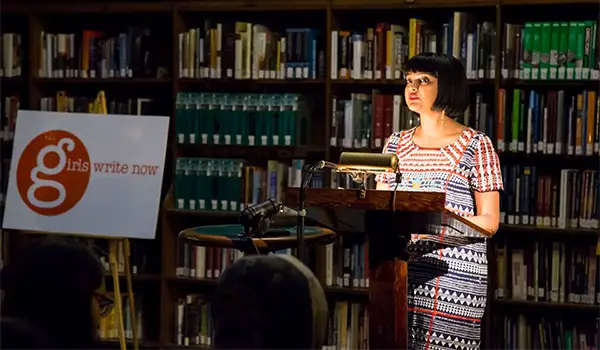 2017 keynote speakers will include Hala Alyan, Emma Cline, and Karina Glaser, amongst other notable authors. Past guest speakers have included Judy Blundell, Kate Christensen, Annette Gordon-Reed, Tayari Jones, Jenny Lumet, Julie Powell, Amy Robach, and Alix Kates Shulman. The Girls Write Now network is constantly growing, and with such notable authors standing behind this influential program, it's one that has the potential to only get better.
Doubling Their Impact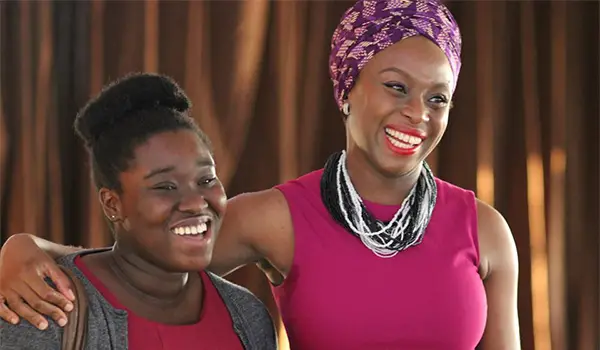 While Girls Write Now has already accomplished so much, there's no hint of it slowing down any time soon. In fact, quite the opposite, the organization is currently in the process of doubling the number of girls it serves, already up 30% in 2017. Additionally, Girls Write Now is working to enrich their programming and alumnae services.
Know someone who could either benefit from Girls Write Now or join the Girls Write Now team? Check out the Girls Write Now website to find out how to get involved in 2017.
Girls Write Now, 247 W. 37th St., Suite 1000, 212-336-9330, girlswritenow.org